My name is Federico Scacchi and I have been working for SISA for 5 years as a software developer. I live in Ticino, the region of Switzerland that is currently most affected by the corona virus. For many people in Ticino, life has not been the same since March 12. Until that day, the population did not really know what was happening and how their lives would change. The closure of public places and the various restrictions imposed by the government required people to isolate themselves. I could see that the major obstacle for people of my age was to give up social life and suddenly have a lot of free time. Whereas the daily life of many friends and acquaintances used to consist of work, social life and sports/hobbies, from one day to the next they found themselves without all this. The things that used to define the day are now over. Home office is not feasible for all professions, and social life and sports have been banned for a few weeks now. Many people have therefore been faced with the challenge of redesigning their day, at the risk of getting bored. Fortunately, I have not experienced this situation myself, because thanks to my profession, my everyday life has not experienced any major changes. Work fills my days and thanks to the time saved for the daily commute, I can devote more time to my family and my hobbies. I think it is very important to live a normal routine even in this special time of our lives. Work keeps me psychologically active, while physical activity allows me to reduce the "frustration" accumulated during this time.
I have always been fascinated by home office. I believe that being able to organise your own time by combining work, family and leisure time makes the day more diversified, less monotonous and certainly more productive. Unfortunately, this opinion is not shared by everyone. In fact, many people don't like home office because of concerns about productivity and possible distractions at home. From a business point-of-view, I see the Covid-19 as a great opportunity for development. Companies were forced to adapt to the new challenge of working from home in a short period of time, which in other circumstances would have taken months if not years. SISA has demonstrated its worth in this respect. Within a few days, all employees were equipped with the necessary means and tools to carry out their work from home without restrictions.
In order to carry out my work in the best possible way, I had to create the space for an office at home. Since we live in an open space, my partner and I normally use the kitchen table for various purposes. Since she is currently also working from home, I had to organize myself in a different way by creating a workspace with my old university desk. Sharing the open space does not create any problems for the daily work. However, if I need more concentration or just a different perspective, I am lucky to be able to go to a place in the countryside near my home where I can find peace and further stimulation.
The most difficult part of this situation is the distance to the relatives. Technologies can only partially fill this gap. They allow you to stay in touch, but they can never create the atmosphere that is created when you are in personal contact with other people. Personally, I use tools like Whatsapp and Skype every day to keep in touch with family and friends. I also try to make myself useful by doing shopping for grandparents as well as uncles and aunts who may currently not go to the supermarkets.
The battle against the virus is still long and it will take everyone's contribution to return to normality. I am sure that we will emerge from this situation enriched, but now more than ever: #STAYATHOME
Author: Federico Scacchi
Department: Software development
Date: 08.04.2020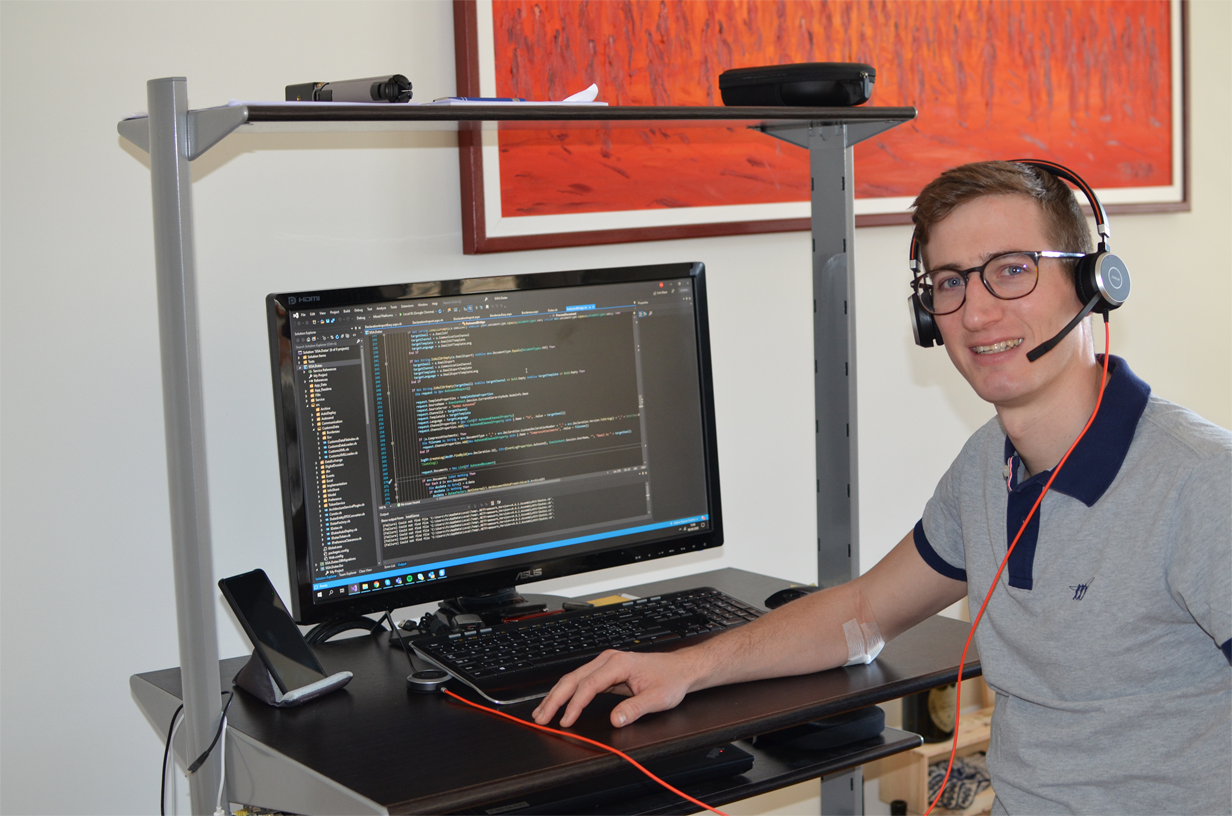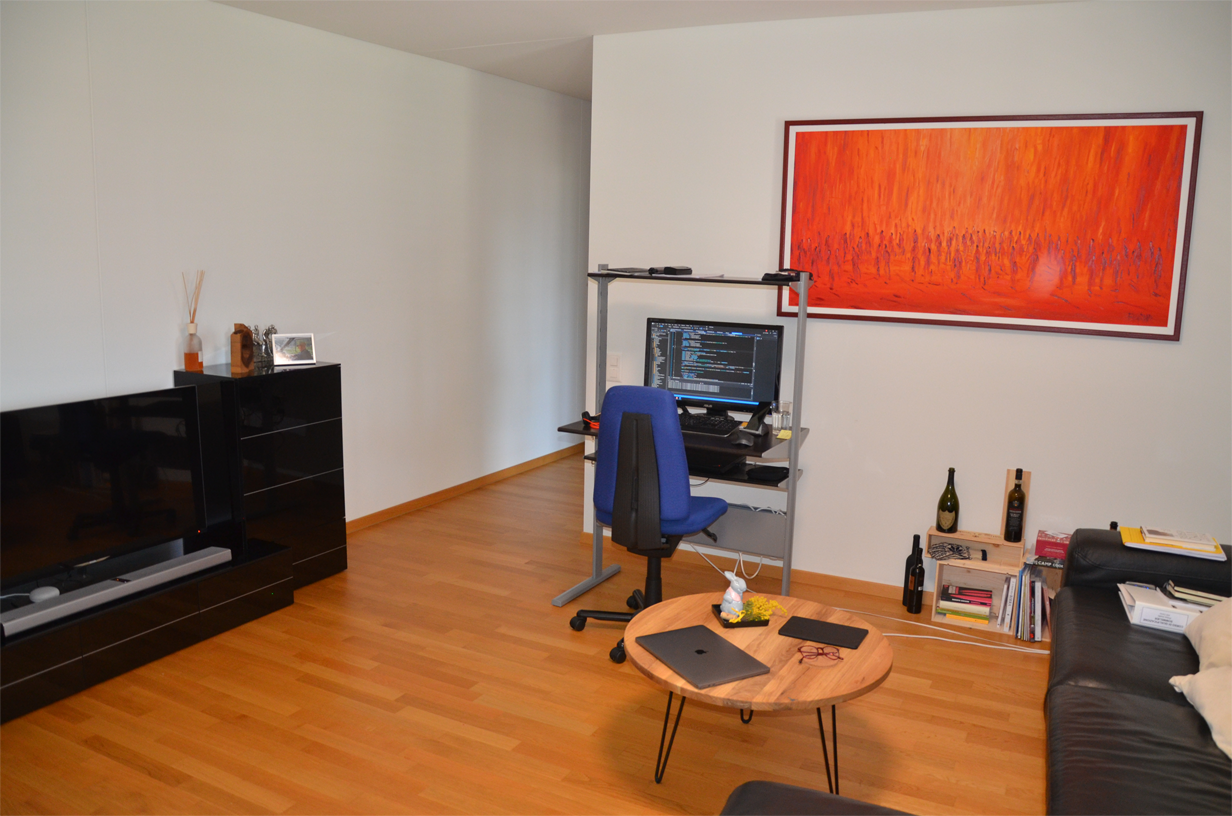 Home Stories